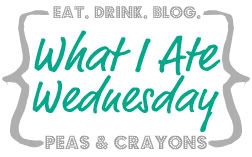 SUMMER does not seem to want to let go! I woke up to get my run in before work and it was super humid!
I did my usual hilly 4 mile route and pushed it a bit. Lately I have just been running, not slacking, not pushing, just going. Today I pushed a bit and fell happily back into my happy 9:30 pace from the spring.
I finished drenched in sweat in 38 minutes flat.
___
I made a protein smoothie for breakfast, which I drank on the way to work
I snacked on an apple once I got there
My co workers and I are in the midst of a (FOC) addiction. ( French Onion Soup) We just cannot get enough of it! mmmm cheeeseeeee and salllltttt
I snacked on some fresh picked berries from this past weekend as well
I ended up staying at work a bit late and Scott and I had plans on grilling tonight. When I got home he had everything ready to go.  I had a veggie burger with cheddar and Avocado on Pita Bread.  I had grapes and carrots with ranch on the side.
I also enjoyed this DELICIOUS hard cider, I am currently obsessed!
Who else is a Hard Cider lover? Perfect for summer and fall in my opinion!!
I also ended up chopping up some of our wood for our wood stove in preparation for cool fall nights!
I am such a lumber jack… I guess this also means i'm ready for the temperatures to drop! BRING ON FALL!!
_____________
Want more?!