This morning via Twitter, I learned some very fantastic news worthy of CELEBRATION!
HAPPY NATIONAL PEANUT BUTTER DAY! I hope you celebrated!
and here we goooo…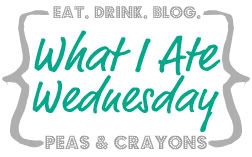 This morning I packed up my breakfast and some snacks and headed off to work
( didnt eat orange and banana.. YET!)
I packed a bagel thin with 2 egg white patties( via whole foods) and some cheese for breakfast
It was delicious despite the look on my face
I got out of work a few hours early ( SCORE!)
I ran a few errands then headed home to make some icing for a cake job I have this week.
THEN I GOT A PHONE CALL.. from a home depot in florida asking me I just purchased a digital camera.. UHH NO!? Apparently someone got my information and used it to buy a camera! I just got my new card LAST WEEK because there were fraudulent charges on my OLD card! FOR REAL!
I threw down everything and flew to the bank to cancel my card and get a temp.
SUCH
A
HASSLE!
Thankfully this women from their security department saw that it was being shipped somewhere else and that it looked fishy so we were able to cancel the charge and I could cancel my card before anything else happened. I also called the credit bureau and got a fraud tracking thing put on my IDENTITY basically .
I called the police to try and press charges cause the woman had the address and the IP address of the STEALER/ buyer.. however, they said I couldn't because there was no money lost. I guess attempted stealing isn't the same as attempted murder.. who knew!
—
ANYWAY
I finally made lunch and celebrated the day!
PB and super fruit spread on rye
WITH A healthy dose of green monster
yummmm
I used one cup almond milk, 1/2 scoop protein powder, 1 banana and a TON of spinach
I finally completed making the icing and colored it
Scott asked me today if I like to hoard butter.. I said yes
I Worked out ( live fit week 4 day 2!… cardio comes back NEXT WEEK!) and then made some dinnna
OLE wrap with refried beans, corn, spinach, cheese and fage
I think i'm going to go BOOK OUR HONEYMOON NOW!!(*$(8o746oq2u GKKYG
BYE